How to win new customers: 3 simple steps to gain more customers
"No customers, no business!"
Arguably, the most important task of any business is to acquire new customers and retain them. This is not an easy task but an often rather lengthy process. SMEs, in particular, have little time in their day-to-day work to deal with new sales channels and quickly feel overwhelmed in the face of constantly new and complicated methods.
The Internet has a decisive role to play here. The company's own website or landing page acts as a "shop window" for the company and offers exciting opportunities to attract new customers. There are many promising ways to acquire new customers - but be careful! Because not every method is suitable for every business.
But how do you succeed in acquiring new customers?
In this blog article, we'll show you how to acquire new customers by following just 3 simple steps. After reading this article, you will be able to put our tips directly into practice. We wish you much success!
1st Step: Define your target audience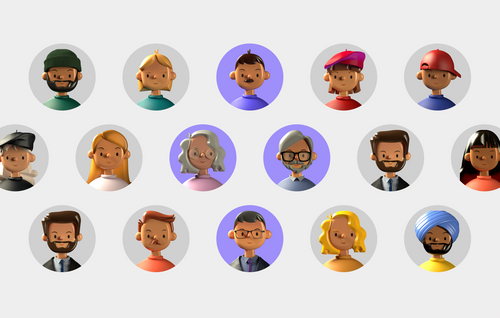 For a successful acquisition of new customers, you should start with the most important basis: your target audience. Only if you have analyzed your target audience the further measures will be successful.
Therefore, think about who your target audience is. For whom is your offer relevant? As an aid, you can create a so-called
buyer persona.
This is a profile of a person who represents your target audience.
The following example shows you what a buyer persona can look like to ensure that the acquisition of new customers works.
(In this example, we are a supplier of firefighting equipment):
*Lukas (Purchaser): Lukas works in an international industrial company and is constantly looking for partners for various purposes. Also, fire fighting equipment.*
*Lukas' main goal is... to negotiate a perfect value for money with each partner and, in the end, get the best deal for his company.*
*Lukas wants... to be flexible with pay, to be able to communicate in German as some of his bosses are German speakers, and wants to be promoted if he gets a good deal.*
*Lukas' doubts are... whether the partner company has the necessary certificates and approvals. He is also a little afraid of managing large and urgent orders properly.*
For successful new customer acquisition, the easiest way to define your target audience is to ask them. Look at your customer's database. Try searching for them on Facebook or Instagram or simply Googling them. This way, you will find out quite a bit about your target audience. Now you can start creating your buyer persona based on this info. An important step towards acquiring new customers is done.
For successful new customer acquisition, you should then use your buyer persona to address the persona's previously elaborated goals, doubts, and wishes in your offer. Let's stay with our previous example, Lukas.
For successful new customer acquisition, your landing page/website should answer the following questions:
Are you an individual entrepreneur or a company (tell something about your background and expertise) so Lukas knows you can take care of him well
What exactly do you offer (fire equipment), and what makes your offering better than the competition
Seals of approval and certificates so that Lukas knows that you are a serious partner
Payment conditions (Can Lukas keep the payment terms flexible with you?)
Which negotiation languages are possible (Lukas is looking for someone who speaks German)
2nd Step: Determine suitable measures and sales channels for your new customer acquisition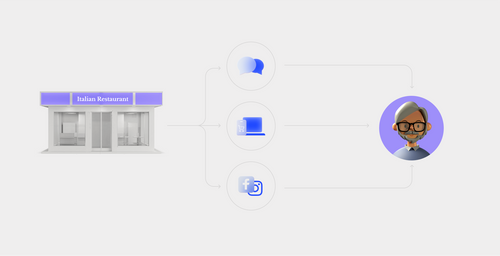 We are now one step closer to successfully acquiring new customers. Now that you know your target audience, you can determine suitable sales channels and measures.
These include, for example:
Telephone acquisition
Search engine advertising
Advertisements
Trade fairs and events
Webinars
Social media marketing
Email marketing/ newsletter
Landing page
…
As an entrepreneur, you can use different sales channels to sell your product/service. For new customer acquisition, you can choose between
direct and indirect sales channels
.
What are direct sales channels?
In a direct sales channel, the company itself sells its goods. This can happen, for example, through its own online store, a landing page, or quite classically through a dedicated sales team.
What are indirect sales channels?
In an indirect sales channel, on the other hand, sales agents are used to acquire new customers. In other words, an instance is inserted between the company and the end customer. An example of this would be sales representatives. Structured sales are also a possible option.
What other factors you should take into account when acquiring new customers...
In addition to analyzing the target audience, you need to consider other factors to ensure that new customer acquisition is successful. These include:
The costs: Every distribution channel comes with certain costs when acquiring new customers.
Market conditions: Is there enough demand for the product you want to offer? Which distribution channels are "fashionable" and frequently used?
"Does the distribution channel fit my product?" - You should also consider this question in your deliberations. After all, this is about seriousness and how the customer perceives you and your brand.
Based on the selected sales strategy, you can now determine suitable measures for your customer acquisition.
Example: You decide to sell your products via your own online store. Then these could be suitable measures for you:
Acquiring new customers through email marketing
Place advertisements
Use influencers as sales channels
Use your own social media channels for advertising purposes
Present your product at current trade shows
3rd Step: Determine content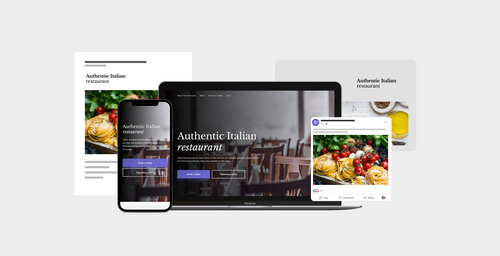 Now you have defined your target audience and determined suitable measures. But what should you tell them? What is your USP? What content can you use to convince your target audience?
To do this, it's important to address your target audience appropriately and provide high-quality content. Have you ever thought about your corporate design?
For efficient customer acquisition, you should consider these points in your content:
Consistent language style: You should establish a consistent language style for your business. This includes aspects such as the tone, the structure of the text, the spelling of certain words, or the personal address (you/they).
The language style regulates how your company appears internally and externally. It makes sense to adapt the language style to your target audience. For example, if you want to reach a young target audience, you should choose a more casual language style.
Appropriate content format: When acquiring new customers, you can choose between different formats to share your message with your potential customers.
Here is a brief overview of the most common content formats:
Videos, Reels, Stories
Pictures
Text content
Graphics
Webinars
Audio content (e.g., podcasts)
Selecting appropriate channels: Think about which channels are best suited for new customer acquisition in your company.
Here is a small overview of possible channels:
Social media channels (Facebook, LinkedIn, Instagram, YouTube).
Newsletter
Company website
Posting frequency: To ensure that new customer acquisition is also successful, you should look at posting frequencies. On each platform, different posting times and intervals are ideal for reaching your target audience.
Determine topics and content: This part is extremely important. After all, the content must be relevant in order for the customer acquisition to work. To determine relevant topics, you can use your created persona as a guide.
Example: You're a fitness coach, and you've found out that your target audience has trouble losing weight. Then you could create posts on the following topics:
A post on "3 easy tips to lose weight successfully".
A YouTube video where you show foods that help lose weight
A story where you show how to lose weight faster
Measuring success: After you have implemented all the points, you should carry out a success measurement at regular intervals. This is very important for successful customer acquisition.
Check how your content is received by your target audience. How often do people interact with your posts? How many responses do you get? What kind of posts get the most likes and comments? You can use all of these indicators as metrics. Then, based on that, you can decide if you need to revise your content.
It's your turn!
Now we've given you 3 helpful steps to successfully acquire new customers.
Since recently, we have been offering FREE accounts, so you can directly work with it and implement our tips. Build a landing page today and generate more customers and sales for your business.